One can move critical legacy applications to cloud system by leveraging Legacy Application Migration. Any business having millions of lines of custom codes need migration from existing system under technical obsolete conditions. However, the legacy app migration must takes place under a rigorous set of procedures and precision-engineered software tools to guaranty success.
At our Legacy Application Migration in Brampton, we follow systematic legacy migration procedures to offer high quality predictable results. With the use of accelerating migration tools we eliminate any labor-intensive process that takes time. The entire modernization method happens under the quality supervision of team members having proven area of expertise for the last 15 years.
At Bcloud we see two types of Legacy Migration requirements.
The first type is lift-and-shift type. It describes the need of legacy migration triggered by underlying technology or infrastructure update. Here, the task is to rebuild the existing system on one-to-one basis without hampering the current work in progress. The challenge is to help overcome cost or technology obsolescence.
The second type we call it Business Transformation Legacy Migration. Here our clients need complete replacement of their existing application those no longer support for hassle-free user experience. So, we build them a new one with improved functionalities to support their business process like never before.
Which type of Legacy Migration you've been looking for?
Find out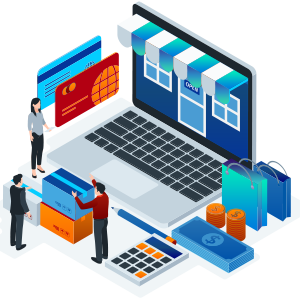 What we offer
Under Business Transformation Legacy Migration we handle two types of systems
Know which type of App is the best for You
Benefits of Legacy Application Migration
Increased Business Flexibility
When you preserve valuable intellectual property under the cloud of modern technology, you leverage functions enhancement and ease of customization in your new application. It gives your business a new flexibility to count upon.
Cost Saving
You save cost in terms of labor-intensive hours to carry out migration. You also save money in terms of cost of support. That's because, a cloud migration allows local and remote access of your application by employees, partners and clients. So, you leverage zero maintenance cost with existing IT infrastructure.
Reduced Risks
In no way, your current business operation gets hampered during migration. You switch to modern IT standards from an obsolete one without any risk. On the top of it, you experience swift migration in a shorter period of time thereby reducing the risk window further.
Higher Revenues
When your application is accessible to a wide user base, you experience nothing but a constant inflow of profit. Your end-users get chance to participate in more revenue generated tasks and thereby you get able to plan for more revenue models.
Our Mantra
We follow a well-disciplined approach to meet your expectation and we call it "PIE DID".
P
Planning
First we define the scope of this migration and describe the nature of offshore environment in the form of a demonstration. The purpose is to clearly make you understand about the deliverables and milestones to be achieved in the period of time.
I
Identification
The next step is to identify reusable components and create a process flow for easy design understanding. We also identify module level relationship relationships to understand the hierarchy better.
E
Examination
Here, we actually prepare the blueprint of our previous discussion in the form of various technical documents. We validate rules, prepare test cases and even create a mock up UI for your approval.
D
Development
Now, we convert ideas into actions. We keep on implementing functionalities and run unit testing to validate their stand against time. We perform systematic code review to identify defects in the early stage and build release to external testing.
I
Integration Testing
We have numerous test cases to examine your application near to perfection. We clearly address issues through regression testing and release the build to you and other end users for User Acceptance Testing (UAT).
D
Delivery
This is the development finale where we take into account all UAT issues and address them one by one before releasing the delivery. We make sure, the application is ready to go live without any hassle.
Let us help you Migrate your Legacy App
FAQ about Legacy Application Migration in Brampton
How can I proceed for migration?
It is case specific. So, it's better to let us help guide you for the same. Just let us know about your requirement and we can schedule a virtual meeting to plan the details. It will not take more than an hour to brief you on the entire process.
What are some biggest challenges in Legacy system?
Running a legacy system, that is no longer supported, increases security risks. They are incompatible with new technologies and are not conducive to boosting end users productivity. Let our legacy app migration team run a free test to identify where exactly your current legacy system stands in this regard.
How long does it take to finish a legacy app migration procedure?
It depends on your specific requirement but on an average, it takes us three business days to have your application migrated to a new platform.
Go for a hassle-free Legacy Migration Today